United Marine Services Group
United Marine Service Group is a global service provider. Our company is based in the Netherlands, located in the Rotterdam harbor area.
​By using the combined strength of our five partner companies cooperation, we are able to offer repair and service on site including installation, balancing, commissioning and high quality workshop repairs.
​United Marine Services Group BV does not only solve your technical problems but also aims to by your long-term maintenance partner. Taking care of your projects and participating in long-term solutions, so that our customers can focus completely on their core activities, is what we do best. We are highly customer-oriented and experienced.
With these qualities, United Marine Services Group BV is your 24/7 worldwide service partner in the maritime sector.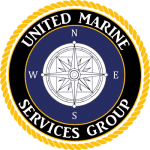 Balck Ship Repair
Our experienced higly qualified trained staff is familiar with all sorts of repairs.
More than 50 years of services in the Rotterdam port gave us a wealth of experience. With that experience we solve any problem for you and your ship, like it is ours. Our close working relationship allows us to work together on jobs all around the world and offers us a 'lay-by' spot in the harbour of Rotterdam.
As shipping repairs specialist we have to keep up our company name.We are aware of that and that is what we stand for.
Balck Ship Repairs is certified with VCA* 2008/5.1, ISO 9001:2008
and from 2010: ISO 14001:2004 ANAB.-AJA Registars. J.A. Balck Ship
Repairs BV works at her home base or if requested on every location in the
Rotterdam harbour area, port number 2184.
Rotating Repairs Rotterdam
Rotating Repairs Rotterdam offers a 24/7 repair and service for reasonable rates on our workshop. Overhauling, rewinding, balancing and reconditioning of all manufacturers and models electric motors, generators and rotating equipment, specialized in solving your electrical equipment problems within a reasonable repair time, to specification within each budget, to your satisfaction and possibilities.
We perform predictive maintenance of all electrical and rotating machinery, improving reliability and provide advance warnings of potential problems this to reduce downtime and unnecessary repair preventing consequential damages. Our field services includes dismantling, mounting, alignments, installation and commissioning on every location or at sea. Delivery of new generators and electric motors from our brand (3R) or other manufacturers in aluminum and cast-iron construction in IE2 and IE3 or higher efficiency design.
Founded in 1898, Royal Wagenborg is an international maritime logistics conglomerate. The family owned and managed company offers a variety of maritime services with regard to shipping, ports & terminals and offshore services.
Managed out of the Delfzijl (NL) headquarters, Wagenborg has built a global commercial network. With about 3,000 employees Wagenborg serves clients predominantly in the Baltic, northwest Europe, the Mediterranean, the Americas and the Far East.
By constantly developing its products and services, Stena Line has achieved a strong position with significant market shares on all its market sectors. Stena Line has three business areas based on its geographic markets: Scandinavia, Irish Sea and North Sea. The company's organisation is strongly decentralised with the objective that all decisions should be taken as close to the customer as possible. Demands from customers are becoming tougher and changes happen more quickly.
Stena Line's way of meeting these demands is to continually develop new products and services for both freight and passenger services. With a modern fleet of vessels and europe's most comprehensive route network consisting of ferry routes in Scandinavia and around the UK. Stena Line's business concept is to produce an safe and reliable transport by sea with a reduced environmental footprint and connecting port services so that:
Building on their deep knowledge and experience within shipping and logistics, crossing both continents and supply chains. Maersk is exploring new ways to innovate and grow with their customers. Creating new connections between people, processes and intelligent data; making every supply chain both simpler and better connected.
Maersk is trusted
Being a trusted partner to our customers and the industry is built into the foundation of our company and values. We strive to continually earn our customers' trust and strengthen their belief that they can depend on us and Maersk.